Social Robotics Humanities and social science
Objectives
CosmoNote was created to study the structures created and shaped in musical performance, i.e., those that arise from the decisions and actions of the performer. We are recruiting expert and non-expert participants who are curious and motivated to annotate, discover and learn about music performance.
Specific actions
CosmoNote uses any browser to present music recordings accompanied by visualizations of relevant descriptors. Our contributors will use interactive annotation tools to mark structures such as boundaries, transitions, note groups, found in performed music.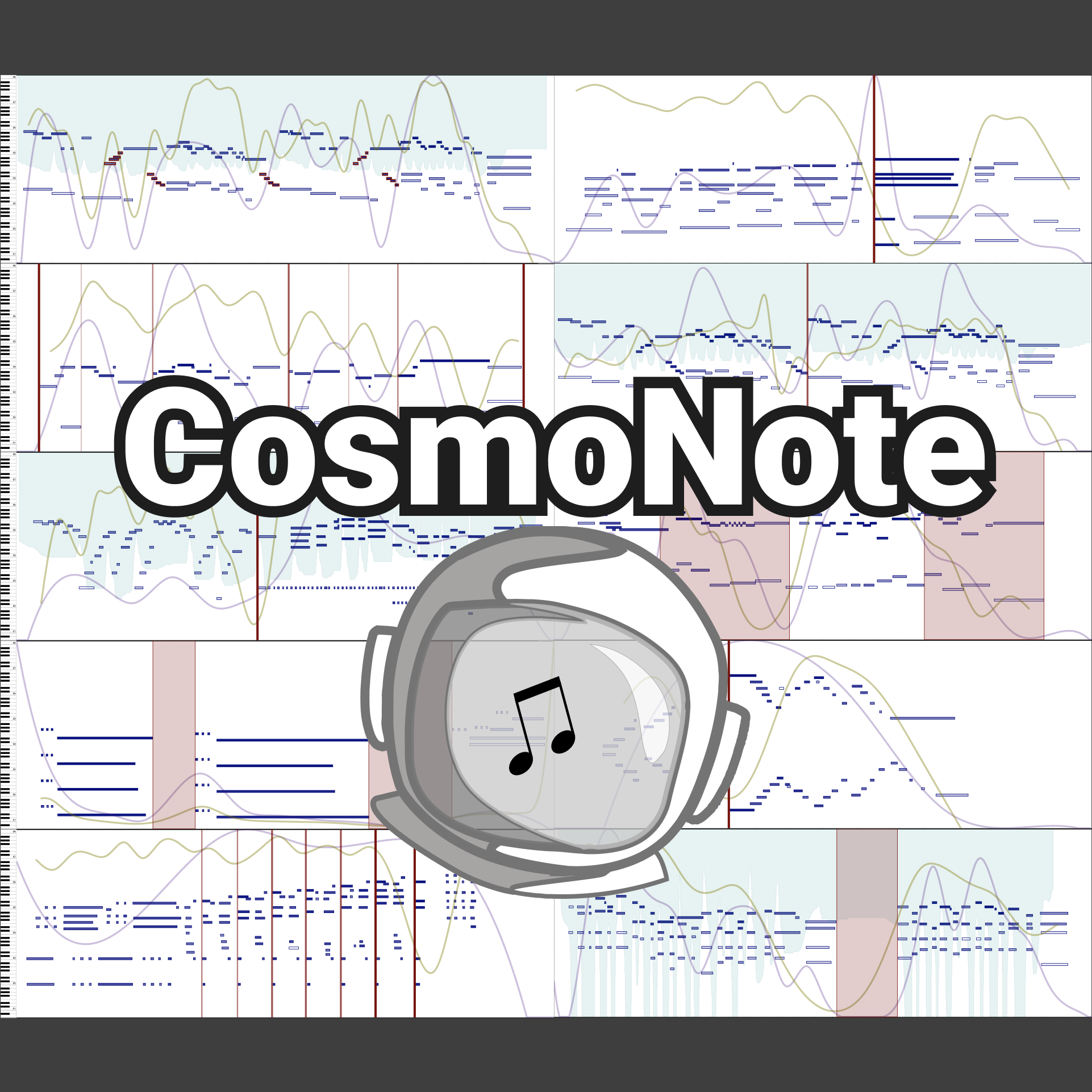 Project created
Internationally
Type of project : Online
Participation period : All year long
Level of involvement : Case by case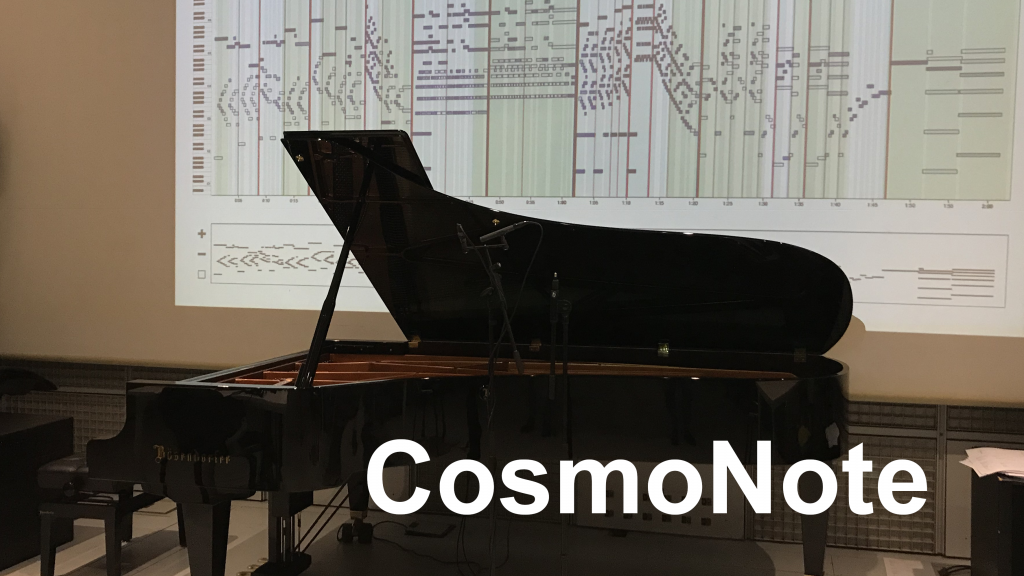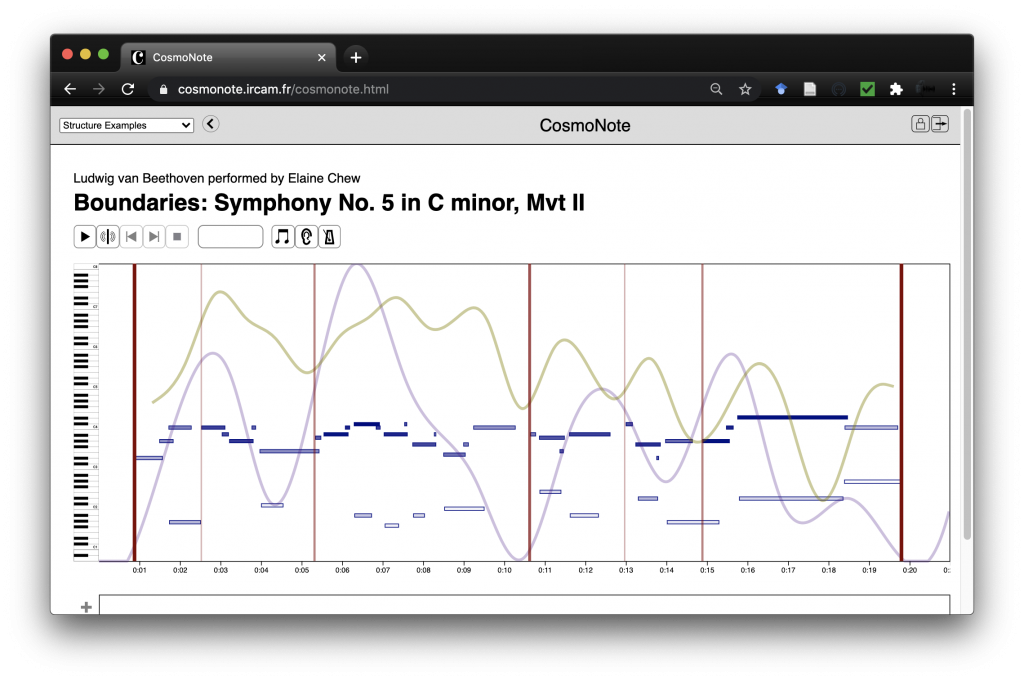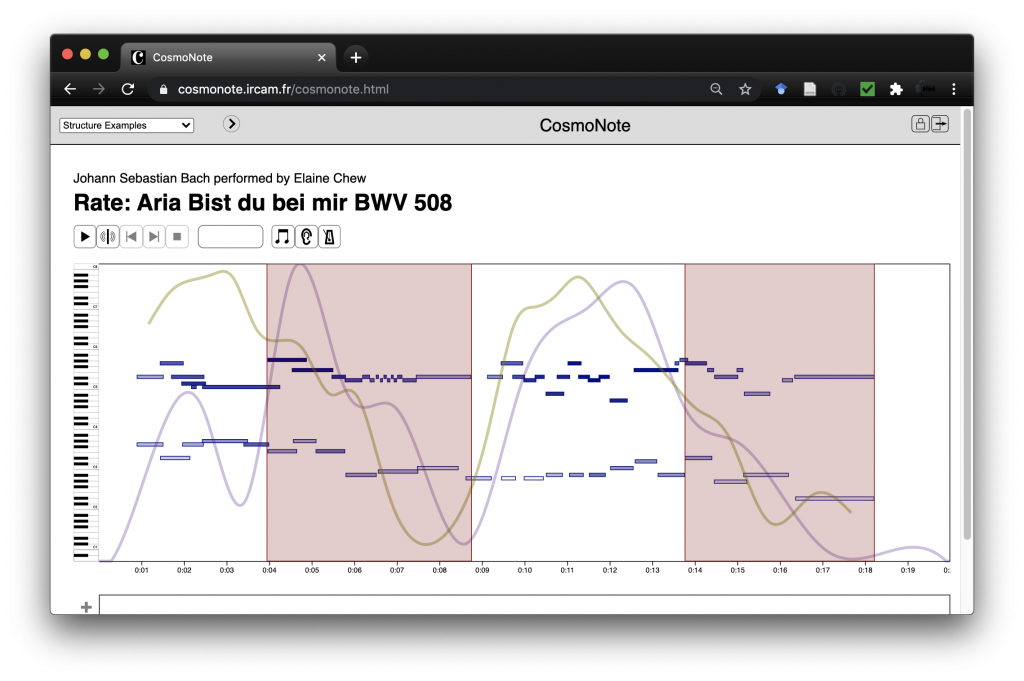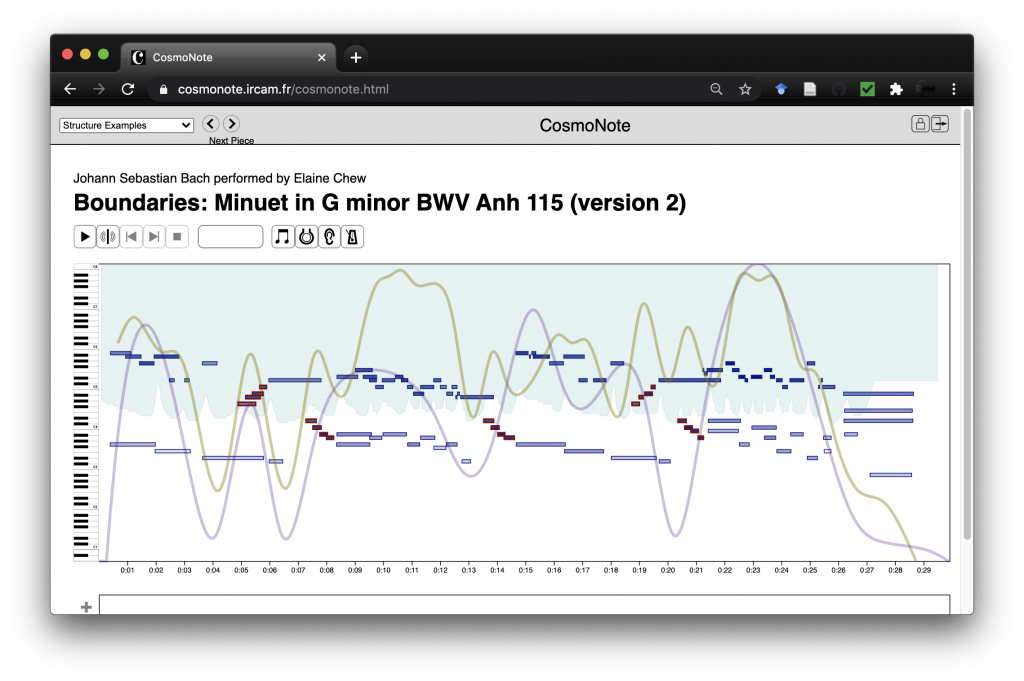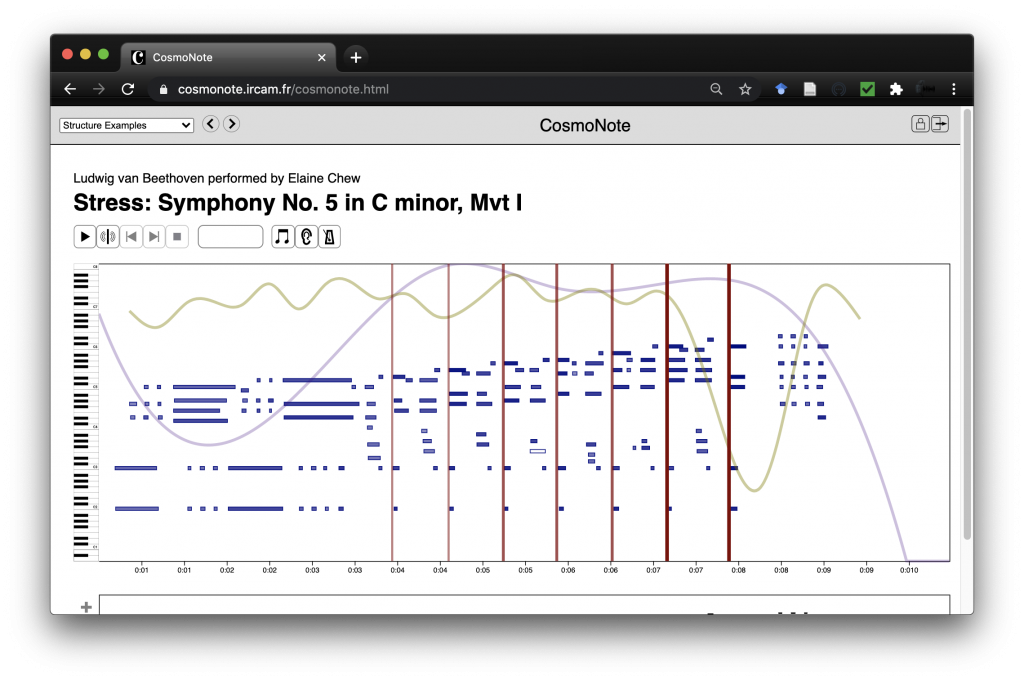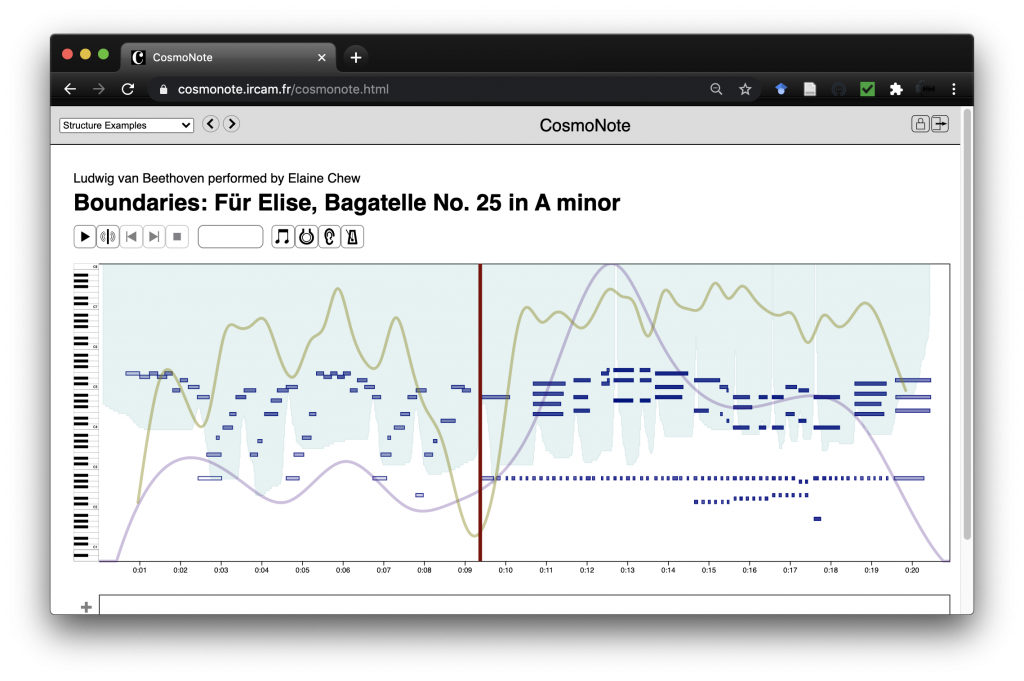 Project description
This study focuses on music structures created in performance. We are seeking listener input to inform research on the nature and form of these structures. This involves careful music listening, and some thinking about what these structures might be. We will ask listeners for help in marking these structures in recorded performances as data for the research.
Music listening is a ubiquitous activity for most people. Attending a concert live is something that a participant may choose to do in their everyday life. We are surrounded by music, in shopping malls, while driving, and at the cinema, just to name a few examples. The study focuses on common practice music in the Western tradition, played at normal levels. Inspired by the large-scale scientific research capabilities of the citizen science movement, a cohort of both non-scientific and scientific volunteers with Internet access will be invited to participate.
Participants will enjoy listening to audio recordings of piano performances, will provide useful annotations to provide insights on the perception of music structure concepts such as boundaries, transitions, groupings and tipping points.Contributors will have the opportunity to discuss the research amongst themselves and with the investigators. They will thus be participating in a fun and stimulating experience that concurrently offers opportunities to learn about current research on music structure, and in music perception and cognition.
The input of data will be done mainly using an interactive visualization interface that presents a piano-roll view of MIDI information for markup, developed entirely for that purpose. The collection of data will be done, after receiving informed consent, by using a database connected to a secure server. A strict protocol is put in place to respect data privacy, intellectual property and ethical principles.
The participation
Training required
Required equipment
Internet access, headphones or speakers
Create an account using your email address to be able to come back later and stay up to date on the latest news of CosmoNote
Co-managers
Daniel Bedoya
Doctorant
Daniel Bedoya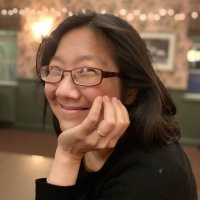 Elaine Chew
Investigatrice principale projet ERC COSMOS
Elaine Chew
Lawrence Fyfe
Développeur
CNRS UMR9912-STMS (IRCAM)
Lawrence Fyfe